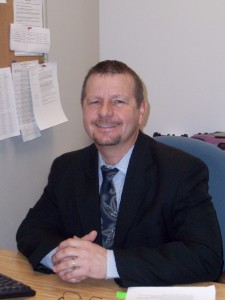 The Section for Long-Term Care Regulation (SLCR) is pleased to announce that Sam Plaster has taken on a new role as the State Culture Change Coordinator! Culture change is one of the top priorities of SLCR, and because regulatory issues are inextricably intertwined in the culture of nursing homes, SLCR is a natural arena for the discussion and coordination of culture change efforts. The recent resignation of Julie Ballard from the Ombudsman Program left the Department of Health and Senior Services without a clear figurehead for the coordination of these initiatives. Sam's regulatory experience, his familiarity with current culture change projects, and his relationships with our many industry partners make him well-qualified to lead this charge. In his new role, Sam will be responsible for maintaining and gradually expanding Missouri's leading role as a national model for long-term care that is more homelike and person-centered. Among the many duties of his new role are the following:
• Ensure that consideration is given to culture change efforts in the Section's Policy, Regulation and Exceptions processes.
• Offer culture change training and presentations across the state for providers, surveyors and the public.
• Serve as a regulatory advisor to MC5 – Missouri's stakeholder coalition for the promotion of culture change.
• Spotlight culture change successes with DHSS publications.
• Represent SLCR on the Pioneer Network National Culture Change conference committee and work to ensure that as many surveyors and providers as possible are able to attend the conference, which will be held in St. Charles, Missouri in August 2011.
Multi-state corporations operating in Missouri have consistently remarked that the Department's leadership with regard to culture change efforts clearly rivals that of other states, and regional participants at MC5 meetings have been vocal in their appreciation that the Section has been represented at many of these important gatherings. In his new role, Sam will help keep Missouri at the forefront of this important national movement. Please join us in congratulating and thanking Sam for his efforts and his dedication to this significant new responsibility.